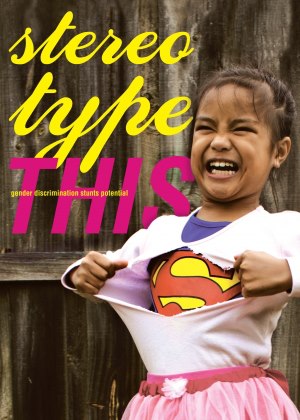 …If only we could change the way girls perceive and respond to media!
If we cannot change the whole system then at least we need to make sure that we CAN change girls' awareness of the manipulation behind it…making them recognise where the oppression and manipulation are, so that maybe they won't waste many years of their life in search for pointless 'appearance gains' and they will really understand the truth meaning of finding oneself, becoming the girl/woman they want to be, following their own passion and natural talent.
To do so, girls need to be put in the condition to discern hype, misconceptions and financial or ideological manipulations behind media content. Only in this way they will be using what they see in the media as an inspiration instead of an ironmaiden (as Naomi Wolf called) without getting too distracted or constricted by media and celebrities culture.
Ideally we (as girls and women) should be much more aware that there is a slow, constant and relentless brainwashing in action and the values and rules we think are natural are in reality imposed by a particular ideology and a system with financial interests behind.
Where do I start? How can I do this? Publishing my findings in academic journals will advance my career and make my research credible to the scientific community, but I doubt this will bring any actual social change…
(From post: "The starting point: Reflection on my PhD research on media and young girls")
This blog is only the starting point of a long journey, where I will challenge myself to bring real social changes to the world of young girls, no matter the uncertainty and struggle I will have to bear in the process!