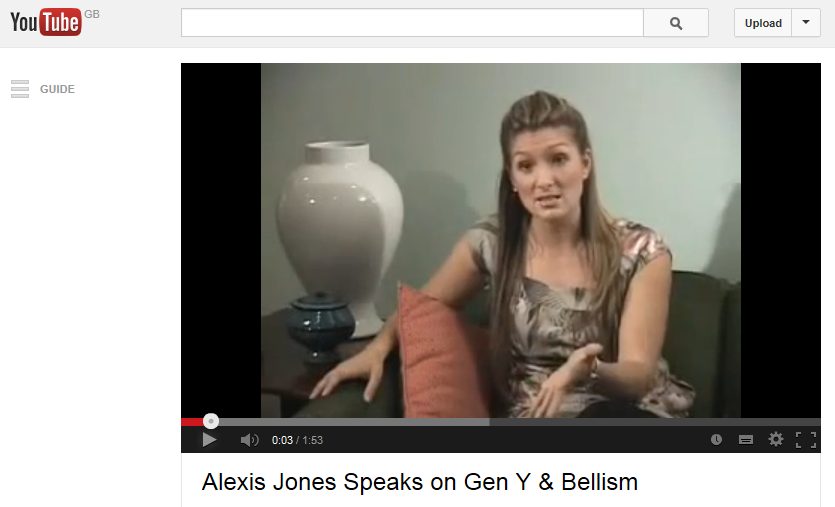 In this interview Alexis Jones (starring in the Vagina Monologues of Even Ensler) talks about the huge distraction that the pursuit of beauty represents for most girls and women.
It is an undeniable fact of our society, a logic consequence of the process of socialisation which most girls will go through from the day they born until they are grown women. The message is unmistakably clear, loud and coming from every direction: family, friends, teachers and the media in the form of movies, music, adverts, games and so on.
A girl learn from the very start in her life what is the most valuable and appreciated thing about herself and, as Alexis points out, the constant preoccupation with one's own look takes away SOOO much energy, time and money 🙁
What could be accomplished by these same women and girls if they were set free from that worry? Let's just consider for a minute how much time and energy they could dedicate to other aspects of their life, how their personality, confidence and skills could develop without this constant draining.
The main challenge for a better, happier society is to stop taking for granted this fact as if it was a natural, irreversible reality. We need to remind these girls that there is a process of gender socialisation which is totally constructed, artificial and imposed by an oppressive ideology. Human beings love to look at beautiful things, this is undeniable: but how we define beauty is another matter. Girls need to see how the idea of beauty itself has been manipulated by media and advertising: they need to see the historical, sociological and psychological implications of a system that is NOT designed to make them happy, but miserable, frustrated and insecure.
This is why we need more and more activist like Alexis. We need more roles models talking to girls from a very young age… in schools, youth and community centres, associations, even nurseries!
If we can succeed in making girls understand the artificiality, the construction, the oppressive design behind the "beauty trap", then they will be free to ultimately step into a new consciousness, with the power, the skills and the confidence to really live their life as a fully deserving human beings rather than beautiful, animated dolls. 😉