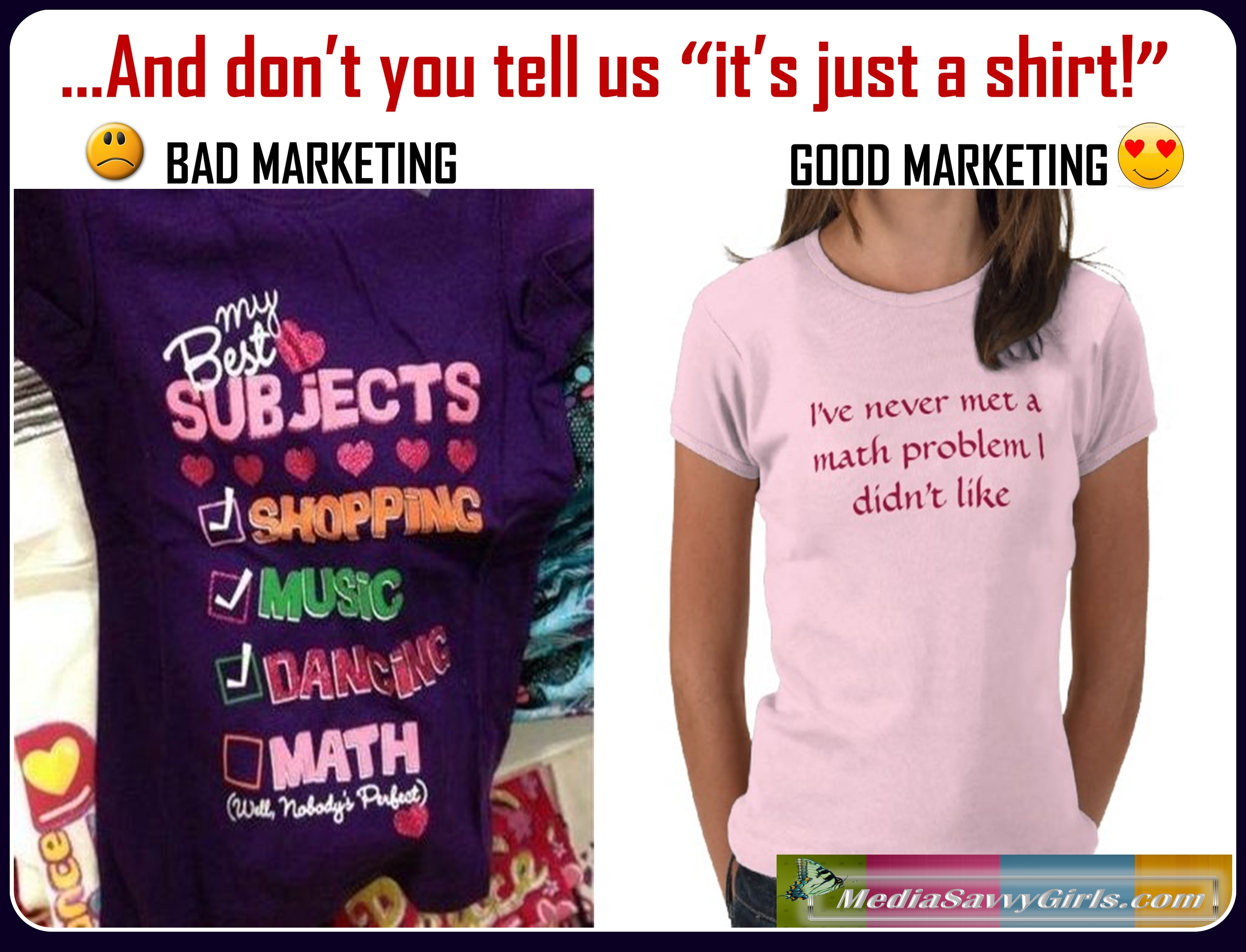 I am reading so many negative and angered comments from parents and girls alike regarding what I would call "the stupid T-shirt trend"!
The ones below are just an example of parent's comments left on the Facebook page of one of the shop in question:



So despite many parents' dismay, it looks like some marketers are working really hard to make sure that girls wear the right labelling attire, brilliant! So that anywhere they go the message will be loud and clear about their dumbness? No thank you! 🙁
I was talking with a girl the other day who seems to proudly display her "drama queen" shirt: I asked her "what is it to be proud about being a drama queen?", she quickly dismissed me by saying "oh, it's just a T-shirt!", but I suspect that there are many young girls out there who would not be offended in the slightest to be referred to a "drama queen" or "gold digger" these days: the pervasive media culture surrounding them makes them think that somehow these are normal girls' attributes (along with being shopping/fashion/make-up fanatic).
The trouble with this type of marketing is that it is a lazy, unimaginative way to push girls into a corner.
Fortunately, they are plenty of ethical businesses fighting back this trend and new companies producing clever and witty T-shirts are popping up all the time: so let's make sure to give these girls an alternative and I am confident it will be soon out of trend to wear  "I am a princess" shirts!
I made a few visual slides regarding this point, I would love to see them circulating far & wide on the web. I'll post them today, your job is to pass them around! 🙂